A memory foam mattress is a mouldable material and is fast becoming one of the most popular mattress types in Cyprus and the rest of the world. At Cyprus Mattresses, we can help you get a high-quality memory foam mattress delivered directly to your door. Memory foam mattresses have significantly grown in popularity in the past 10 years. When you're on the hunt for the perfect mattress you'll come across all different types, price points, and features and we have. a wide range of memory foam mattresses to suit all needs and budgets.
One of the reasons a memory foam mattress has become so popular is because it adapts to your body weight and shapes to provide support and relieve pressure on your joints where necessary. It is often the ideal mattress for those who suffer from back pain as it helps to align your spine and maintain posture. Memory foam mattresses have a lot of advantages over other types of mattresses that can help the overall quality of your sleep.
We understand that mattress shopping can often become a minefield with so many options available, especially online. The most important thing to bear in mind is to find a mattress that can provide you with the level of support and comfort you require. Our team are happy to help you when searching for a mattress and our chat function ensures that one of our team will get back to you as quickly as possible.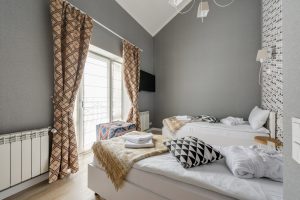 Memory foam adapts to your body
Memory foam mattresses are constructed to actively mould to the shape of your body in response to heat and pressure, allowing the surface to evenly distribute body weight when occupied and return to its original shape once pressure is removed. With memory foam, there is no bouncing, creaking, or movement, so if you're sharing the bed with your partner you won't feel a thing if they are rolling around throughout the night.
Memory foam mattresses are specifically made in a way that supports and moulds to your body, making the sleep significantly better. If you suffer from back pain or joint aches that affect your sleeping, then a memory foam mattress may be an excellent choice for you. Supporting your entire body equally, it's proven to be an excellent choice for anyone that suffers from pain. A firm mattress would only make the pain matter worse.
Control your body temperature
Often many people do not know this hidden benefit of a memory foam mattress is its ability to react to the temperature of the room you're in. In lower temperatures it's firmer, making the cold winter nights a little easier to deal with. In higher temperatures it's softer and more elastic, allowing you to achieve comfort even on the hottest of summer nights.
Manufacturers have introduced foams with open cell structures to allow air to flow through more freely as well as different combinations of materials which prevent the mattress from retaining too much heat.
Many people often consider updating their bedrooms every few years but not always their mattresses. Without necessarily considering it, a mattress is something that uses every single day of your life and often taken for granted. So sure a mattress should be something you invest in? So, why not change your mattress now?